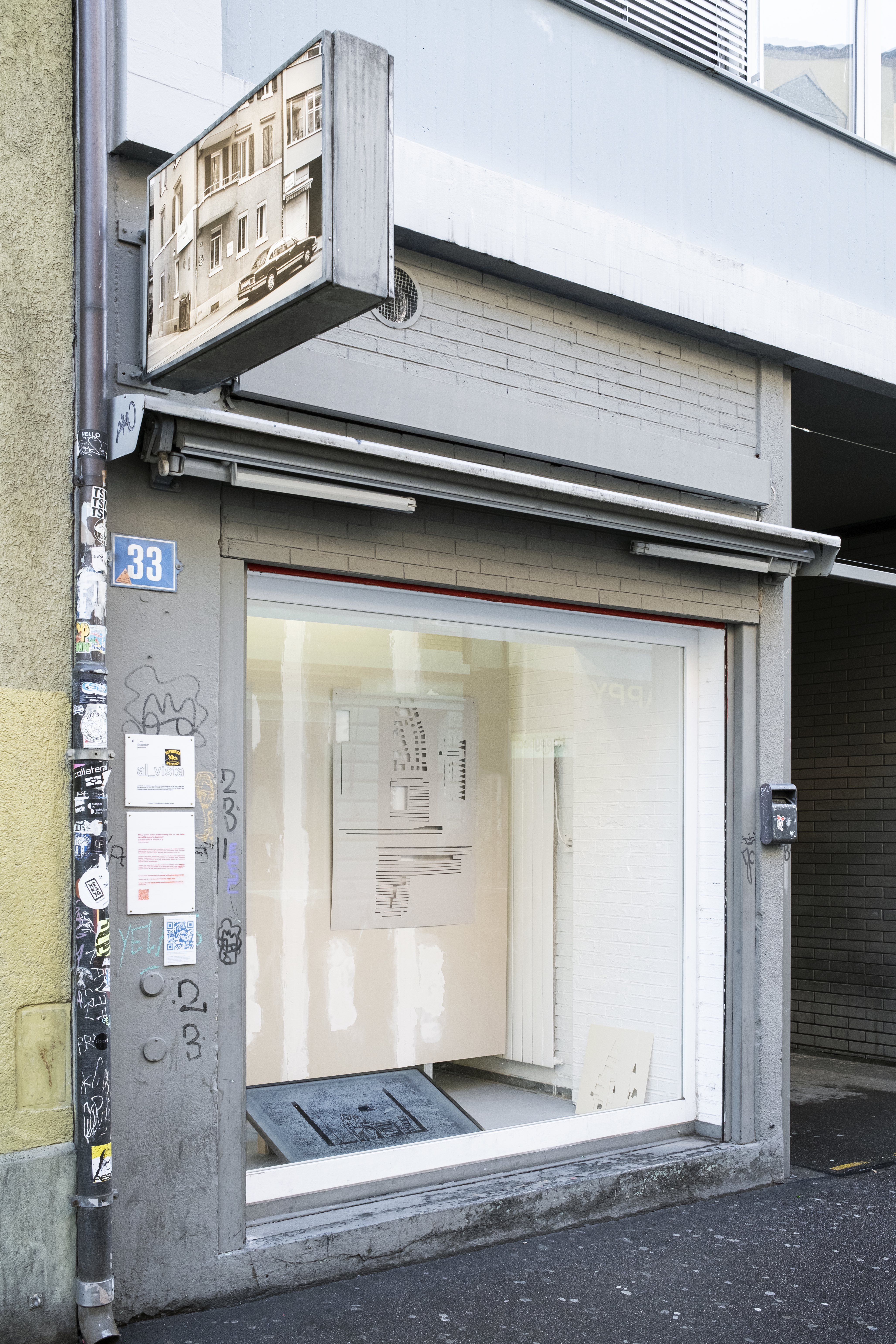 photography by Susanne Hefti
22.01.2021 - 22.02.2021
Susanne Hefti & Vincent Graf
The exhibition "NOLLI LOOP 12m2 normal-looking flat on sale hides incredible secret in basement" addresses the manufactured material of everyday experience. Representing ruins of neoliberal architectures and mediatic fluxes of images, the exhibition tests these layers departing from its position in the city.



Susanne Hefti

shows architectural models from the Aussersihl neighborhood (around Langstrasse) where comparisons of utilization rates, individual properties, and common areas help understanding political and economic interests behind urban planning.



Vincent Graf

presents an animation made up of drawings from newspaper images. Drawn one after another on the same paper sheet, in this process, the paper is used as an optic device where erasure is as important as addition.

---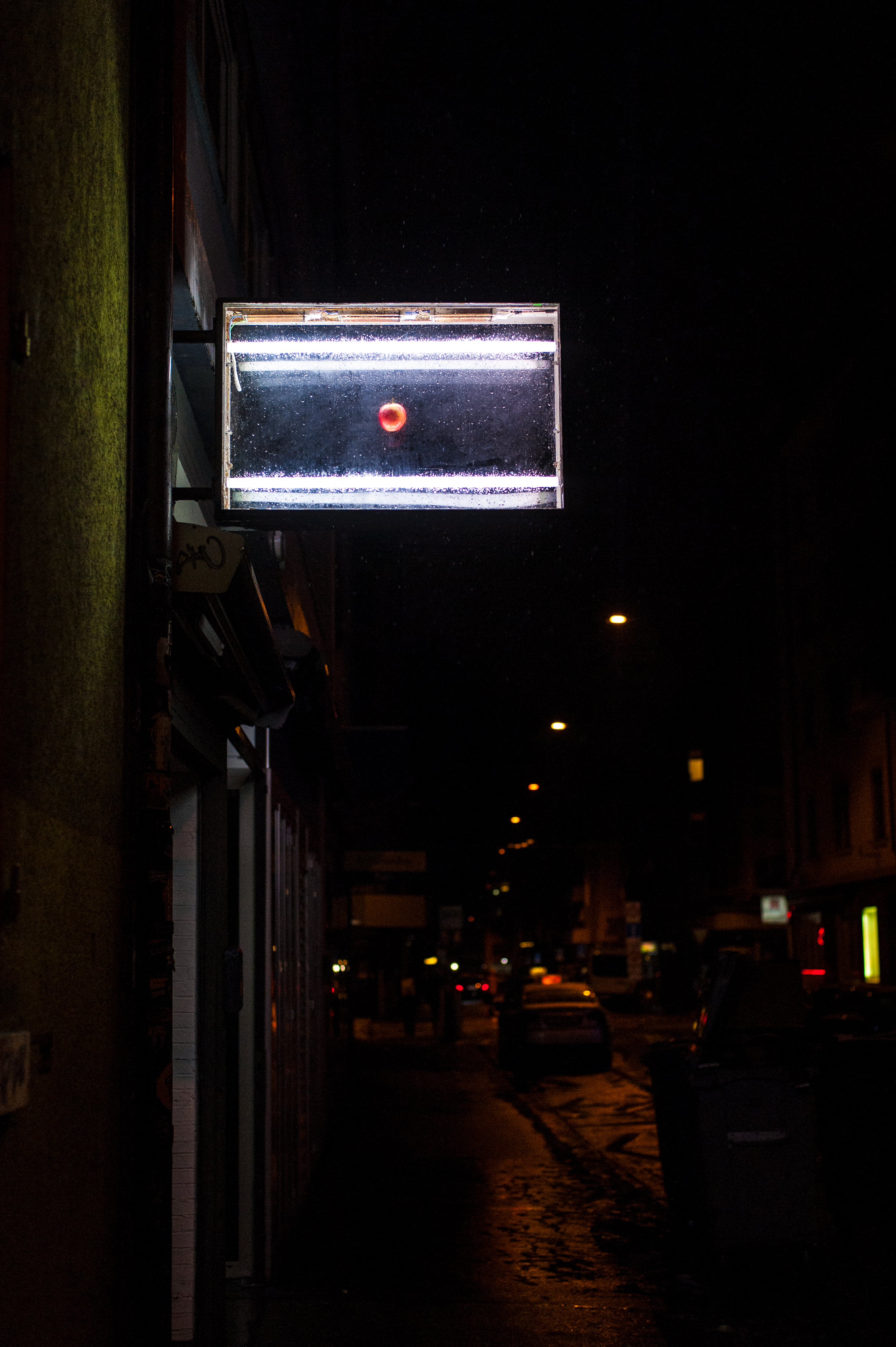 photography by al_vista


10.01.2021 - 22.01.2021

Isabel Cordovil



---

photography by Jasmine Gregory


19.11.- 7.01.2021

For their collaborative installation "Kämpfer<3en",

Shamiran Istifan

and

Roman Selim Khereddine

transform the al_vista exhibition space into a miniature cockfighting venue. The open pit raises the question where the arena – both literal and metaphorical – starts and where it ends.



---

photography by al_vista


3.11.2020 - 19.11.2020

Isabel Cordovil




---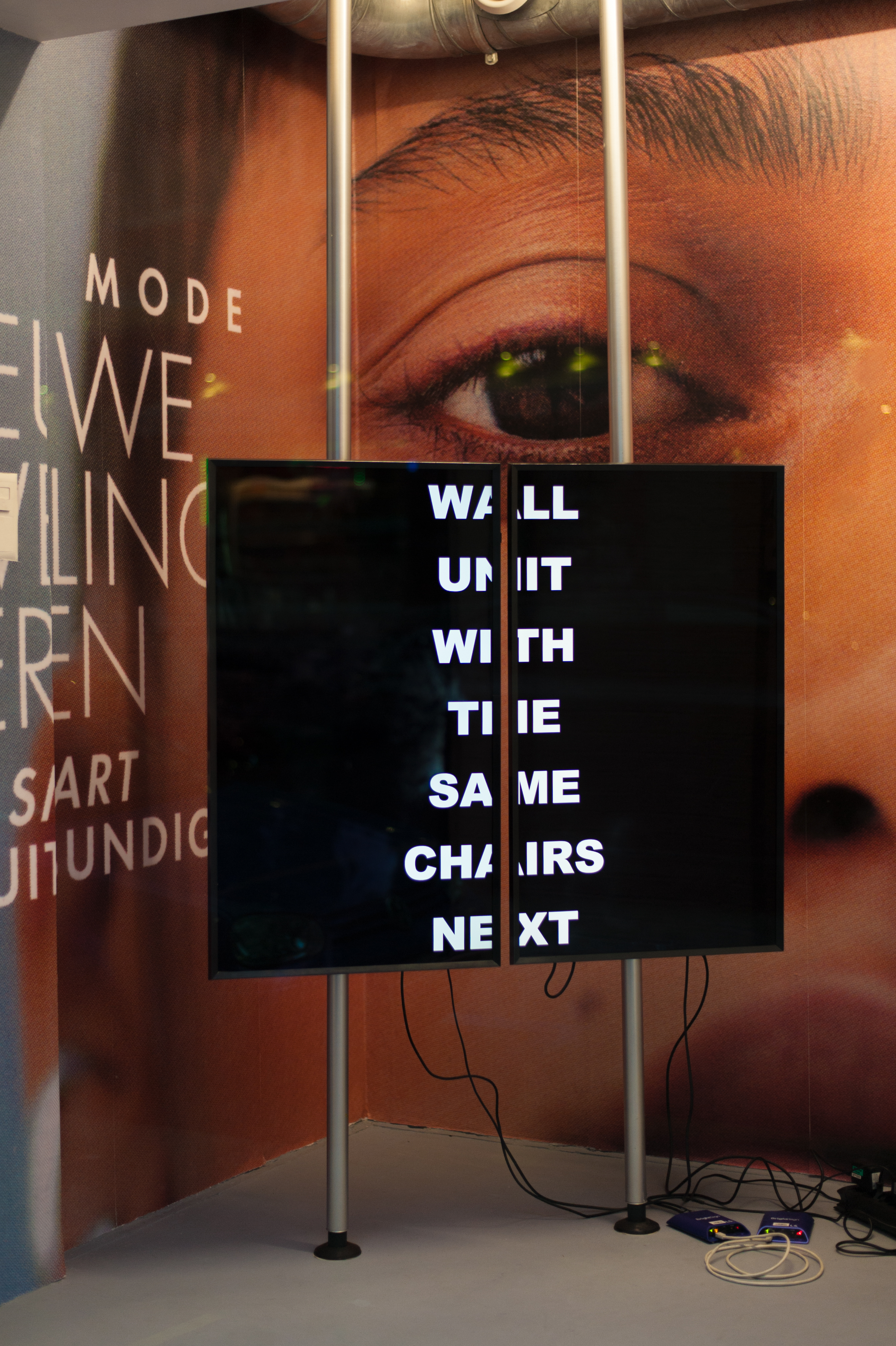 photography by al_vista


11.09.- 25.10.2020

FORECAST (your morning is as good as your mattress) challenges the methods of commercial rhetoric by appropriating and re-contextualising its semiotic material.The ambiguity of this language — with its pretence to communicate directly while simultaneously relying on a network of preconceptions, gender ideals and sexual desires — is fragmented by Jelena Vanoverbeek's use of montage and juxtaposition.How do these models shape public ambitions and future imaginations?




---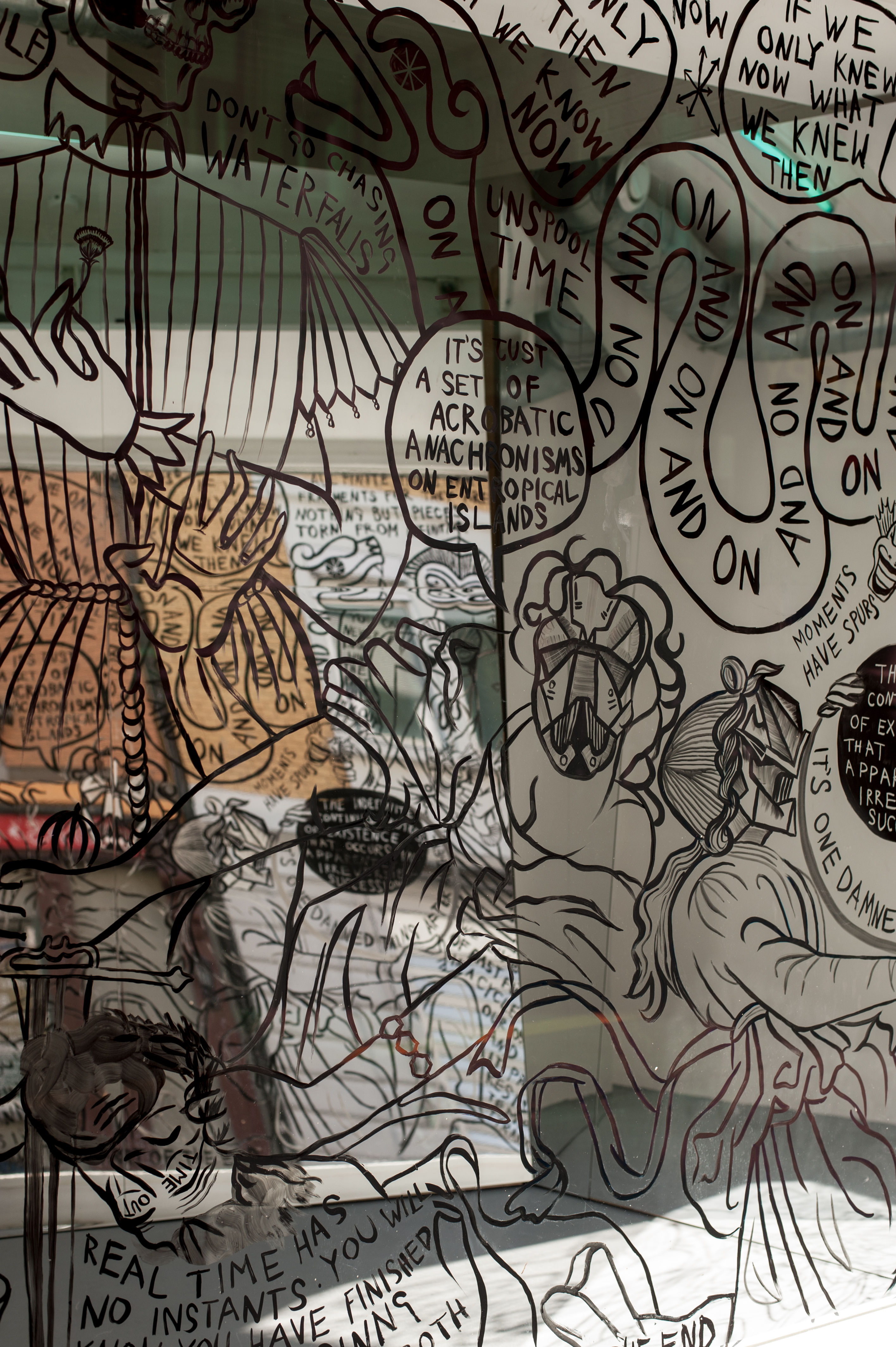 photography by al_vista


03.07.2020 - 16.08.2020

We know how to measure time. We know what time is as long as we don't have to explain it. It is a useful fiction that structures lives. Substance of sci-fi explorations into the realms of the possible. The perpetually perishing present moment you can never grasp. The illusion of history as progress, the reality of the countdown until our own death-to-come, the longing of the long wait.


Stemming from thoughts about distortions in the fabric of time, The past, the present, and the future walked into a bar. It was tense. is comprised of three works by

Leila Peacock

which reflect on how we conceive of the temporal.

︎ Audioessay


---


Solar Show is a five-episode work by

Rebecca Solari

presented at al_vista until February 2021. It is a site-specific-guided-tour-tv-show accessible via links in different locations around Langstrasse that plays with different genres, codes, and characters - Langstrasse regulars, art students, or Hollywood stars - in a hypnotic game of self-representation. Solar Show hosts impossible interviews, role-playing games, and decadent celebrities because that's the path to SUCCESS.

The first episode 'A Star Is Born' is accessible through a link installed at al_vista's window. Following episodes and access locations:



episodes:




A Star Is Born - 14th June 2020 - Dienerstrasse 33 / al_vista

Stars Confess - 27th August 2020 - Langstrasse 124 / späti 24h shop

Art Is The Guilty Star - 10th December 2020 / Summergarte / altes Zeughaus

The Show Is Boring - 11th February 2021 / Marmorgasse 9 / Superstar Solari

The Show Must Go On - 28th February 2021 / Langstrasse / Palastine Grill
---

photography by al_vista


04.05.2020 - 14.06.2020


customer satisfaction is our main motivation

is made up of subtle acts of subversion that disturb contemporary modes of production and decorate our everyday delirium. Working with familiar references, ordinary gestures and holiday plans, promises of escapism and endless happiness are broken.

Andrea Raemy

repurposes materials from crafting and construction to reflect on notions of softness, resistance and the (im)possibility of action. In this exhibition she intertwines in a gestic way rudeness and poetics of homeliness.


Dominique Joller

is harnessing handwoven tapestry to reproduce the imagery of advertisement. This paradoxical movement of production is decelerating the logic of these images in a profit-oriented economy.

Simona Ferrari

uses the neon sign in the urban context to display architecture as a bidimensional image. This act of doubling is withal performed through the notion of looking as a bodily experience.






---
photography by al_vista
15.04.2020 - 02.05.2020
In between the exhibitions, the shutter of al_vista is occupied with
Ardil Yalinkiliç's
Contemporary Poetry
. These are poems the artist created using the limited vocabulary of Tinder profiles of men that he has collected.
---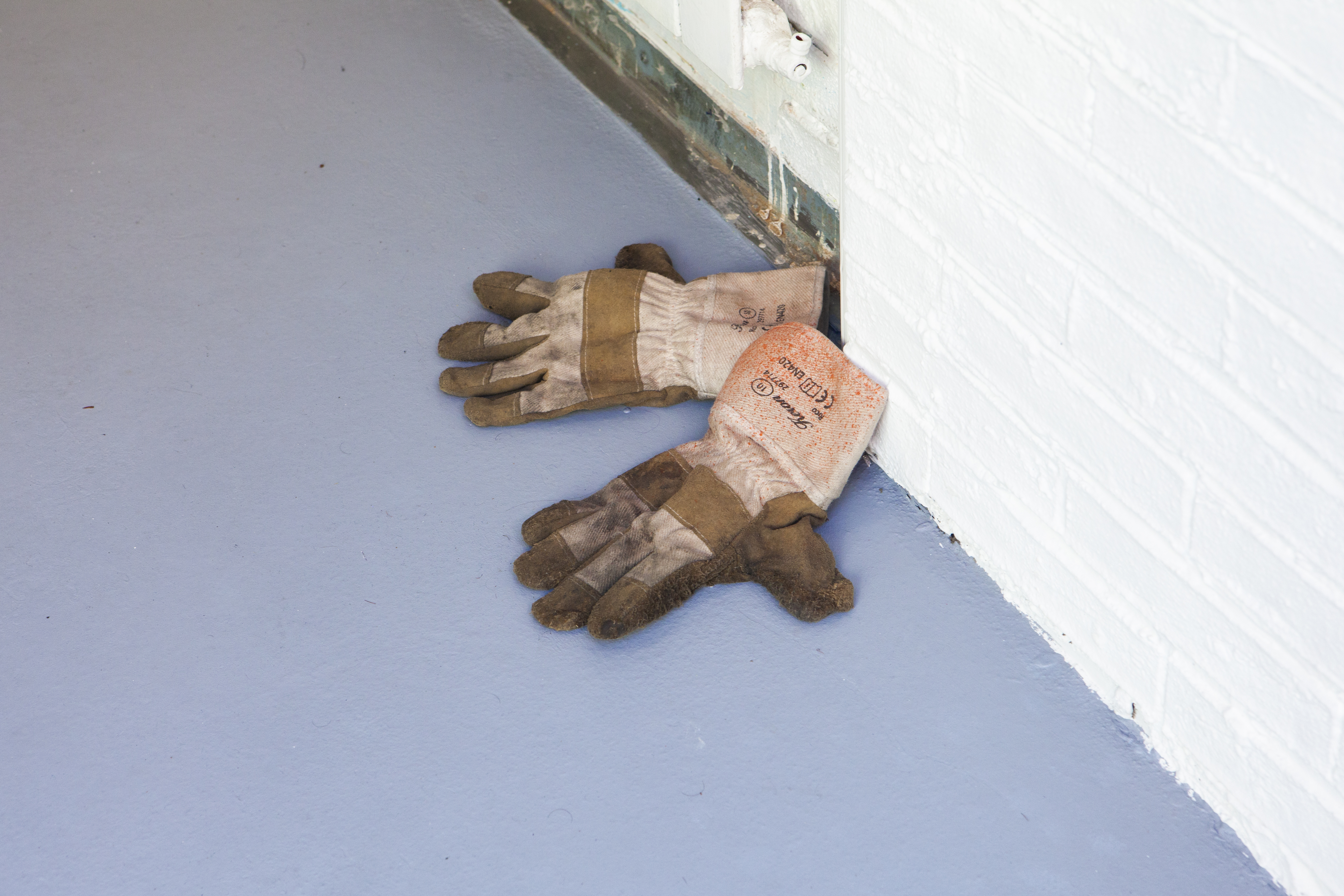 photography by Stéphanie Gygax